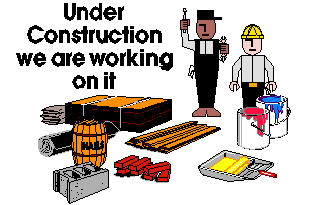 Over 1,000 Solenoid Bobbin Sizes Available
The charts show a wide variety of over 1,000 plus solenoid bobbins available to General Linear Systems to assist you with your new solenoid coil design as well as your choice of bobbin.
Each of the chart icons represents a selection of bobbins in increments of .050".
For instance, the .200 - .250 range may consist of 20 or more bobbins of different sizes. The size indicates the I.D. of the bobbin -- the length and the O.D. are called out on the chart. Define the size you need, find the icon with the range that suits your design, and click on the icon to select the bobbin. Keep in mind when designing your solenoid coil that the higher the wattage, which is figured by voltage times amperage, the more force the coil will have cold; however, if the wattage is too high, the coil will rise in temperature and lose force. This is because with copper wire, the resistance increases with heat, and higher temperatures can decrease the reliability and safety of the coil. For instance, for a coil that is ½" OD & 1/2" in length, 1 watts is a rather warm coil. For your convenience, there is a pre-constructed drawing that you can download from the drawing icon in a PDF file. Choose the appropriate size bobbin range, and we'll help or do the rest using our solenoid design software that will choose the appropriate wire size and number of turns.