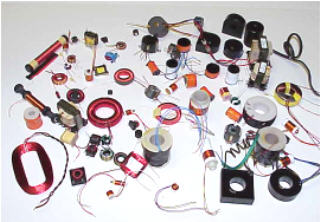 Call Us To Day at ( 714 ) 994-4822
Custom Coils and Transformers of all types.

General Linear Systems offers a wide variety of custom coils and transformers of all types including: Inductors - air coils - self supported air coils - pulse transformers - toroidal transformers - common mode chokes - ferrite rod antennae coils -toroid inductor - toroidal current transducer sensors - toroidal current transformers - potted transformers - potted inductors - P.C. & surface mount transformers and coils - as well as solenoid coils.
Do not look any further for it, you have found it, we can do it.

See the Illustrations on table below for the custom products we make.

| | | |
| --- | --- | --- |
| solenoid | Custom coils we have made. | pot core |
| | | |
| solenoid | common mode chokes | solenoid |
| | | |
| C.T. coil | antenna rod coils | transformers |
| | | |
| transformer | torodial coils we have made. | C.T. coil |
| | | |
| toroid | encapsulated cups we use | toroid .5 Mh. |
| | | |
| ******************* | SEE OVER 1,000 BOBBINS SIZES CLICK HERE | ******************* |
| | | |